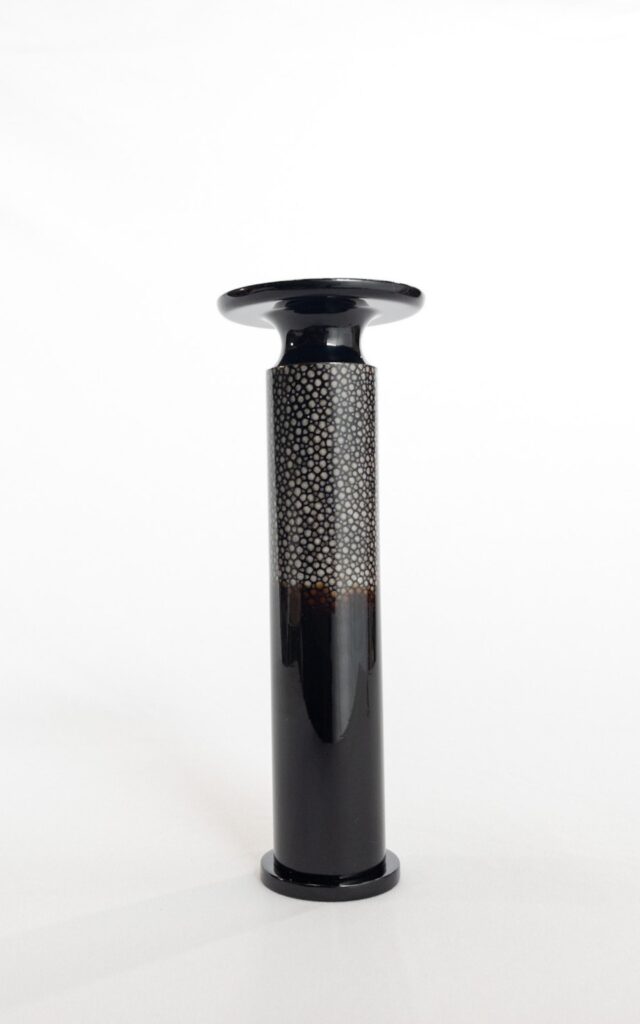 Lacquer Candle Stand
(Samegawa-Nuri)
"Samegawa-Nuri" is one of the finest techniques in the world of sheath lacquering.
"Samegawa-Nuri" in which natural ray or shark skin is used, used to be so valuable that it was said that "Only Hatamoto or more could have it".
The flagship model incorporating such precious sharkskin lacquer is the candle stand (Samegawa-Nuri).
The process of applying black lacquer more than 10 times and sharpening it to produce a beautiful pattern is 100% done by hand.
Try lighting it as indirect lighting on a dinner table. The unique "flickering flame" light of the Japanese candle illuminates the sharkskin lacquer, creating a very relaxing and elegant atmosphere.
In addition, due to the use of natural materials, all candle stands (Samegawa-Nuri) will have a serial number engraved on the block chain and NFT will be issued.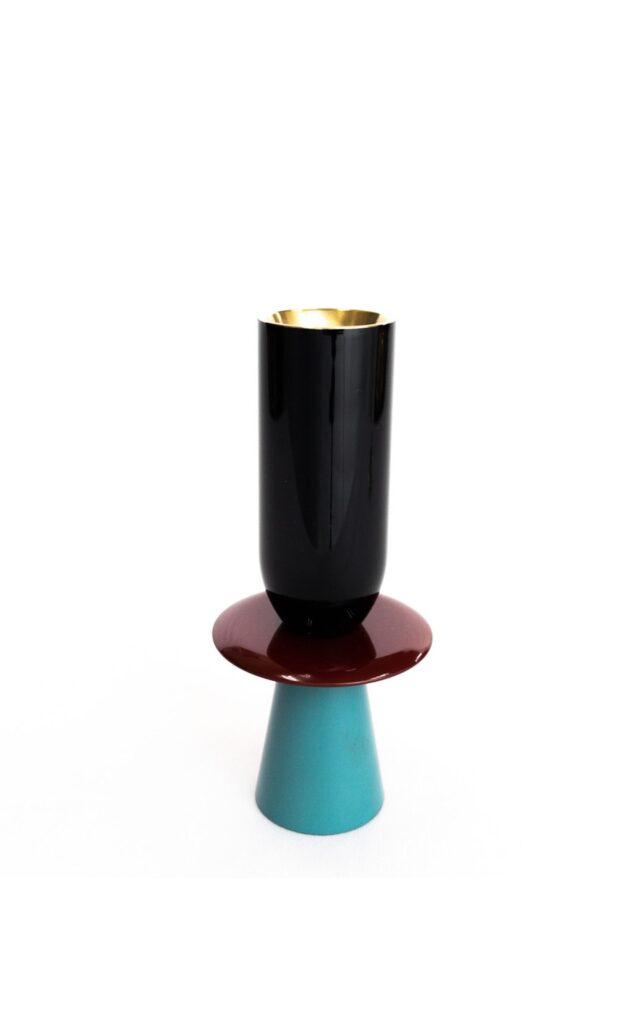 Lacquer Candle Stand
(Iro-Urushi)
This candle stand combined with gorgeous colored lacquer.
"The beauty of lacquer lies in the glossy and graceful luster of the lacquer surface when it is lit by a candle in the dark." – In Praise of Shadows, written by Junichiro Tanizaki.
When a candle stand (Iro-Urushi) created to realize this worldview is lit and given the flickering light of a Japanese candle's flame, the unique colors become even more pronounced. We would be happy if you could relax in a quiet moment while feeling the graceful and fantastic colored lacquer colors.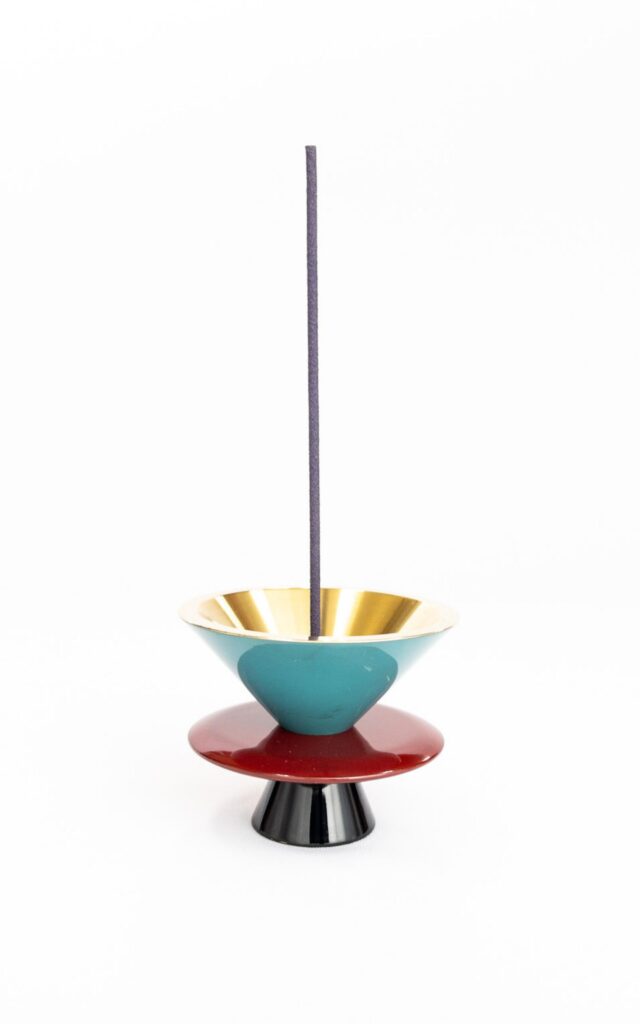 Lacquer Incense Stand
(Iro-Urushi)
This incense stand combines gorgeous colored lacquer.
Colored lacquer, which changes color depending on the drying conditions, is very difficult to apply, but at the same time, it has colors that can only be expressed with colored lacquer.
Fragrance is indispensable to create a relaxing and precious time.
In Asia, incense sticks are widely used to create scented spaces for meditation and relaxation.
We hope you will find your favorite incense sticks in the incense stand (Iro-Urushi), which creates a gentle fragrance that spreads with the light of the incense sticks that emit a faint glow.
Japanese Candle
This Japanese Candle uses only natural resources from Japan.
Since pure vegetable wood wax (squeezed from the nuts of the Japanese sumac tree) is used, there is little oily smoke and it does not drip easily, so it can be used with peace of mind.
Japanese Candles are made by hand, and are coated with dozens of coats of melted wood wax, which gives the candles beautiful annual rings at the cut end.
The flickering flame unique to Japanese Candles has been proven to have a relaxing effect.Please enjoy a different kind of candle from the one you usually use.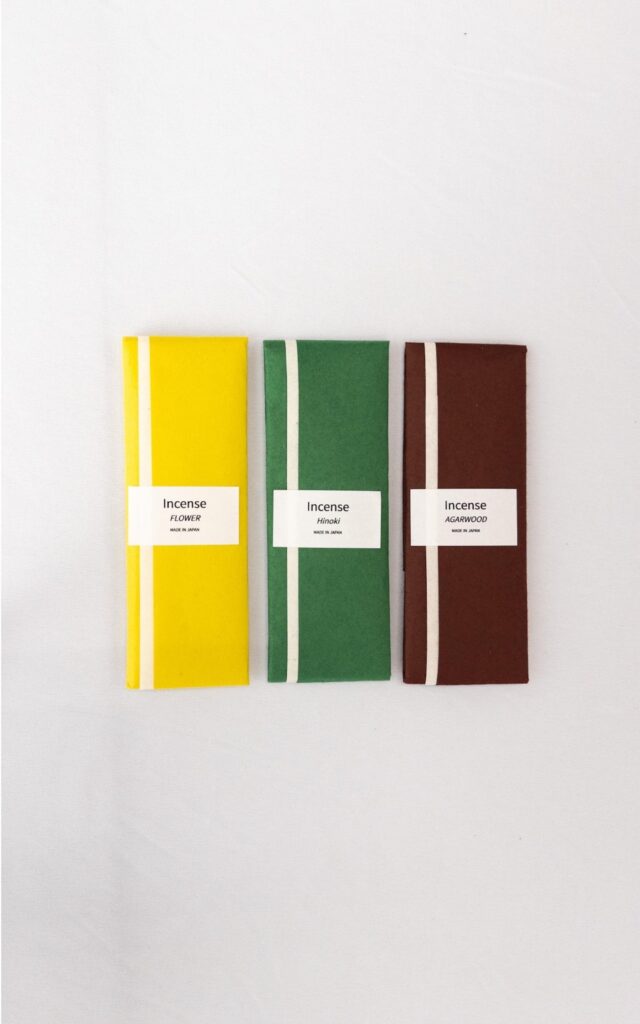 Incense
Incense sticks, beloved in Japan, are an indispensable item for prayer time.
The main ingredient of incense sticks is something called tabu powder, which is made from the bark of the tabu tree. This acts as a binding agent and burns slowly.
The main ingredients for the fragrance are natural aromatic woods such as sandalwood, agarwood, and Kyara, blended with French perfumes to create the ideal aroma.
Tasting the change in fragrance before lighting the incense and the slowly spreading fragrance after lighting the incense is a unique way to enjoy incense sticks.