"Finding the best solution through craftsmanship and communication"
Since its establishment in 1925, Marusue has long been involved in the manufacture of respected shrines and temples in Japan, as well as Buddhist altars at home, as a lacquer craftsman. Our core skills are "Lacquering Technique" and "Prayer Toolmaker". Our mission is to respect people's wishes and realize spiritual richness.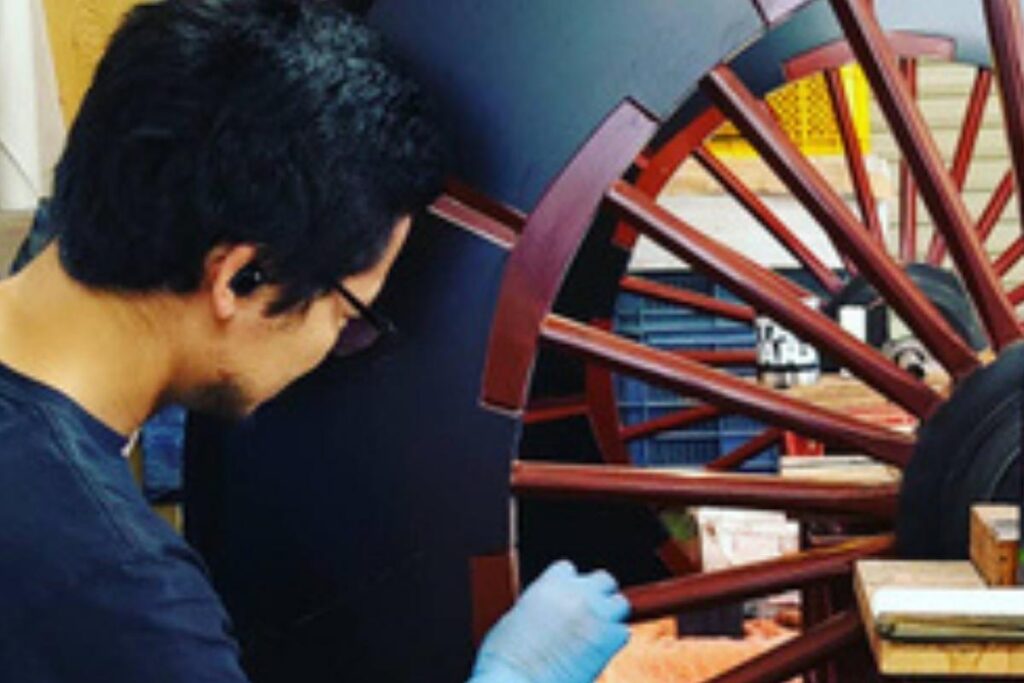 Lacquer Coating Technology
Paint is called a "semi-finished product," and even if the paint is good, it will not perform as it should if the installation method is poor. All it takes is solid knowledge, experience, and enough time.
We are constantly researching to gain new knowledge and experience, as well as solid experience handed down from history. Our team includes two "Japanese traditional craftsmen" recognized by Japan to manage the process.
We do not make unreasonable promises to our customers. This is because it would cause a decrease in quality. We tell our customers that enough time is needed for the lacquering process, and our goal is to always achieve the best solution that will ultimately lead to the customer's delight.
The Prayer Tool Shop
Prayer originates from various religions spread all over the world, but the world is moving away from religious prayer little by little. As if to compensate for this, we feel that people are seeking mindfulness and wellbeing through yoga, meditation, etc.
Based on our experience of working with lacquerware, which is necessary for Buddhism, a Japanese form of prayer, since our establishment, we have been thinking deeply about "what is spiritual richness? We would like to create a new form of prayer, and to master the art of making tools to improve people's spiritual richness.